Readable is a premium clean WP theme for blog with impact on best readability possible. Es dient als ein persönlicher blog, Magazin, journal and it is very easy to setup and use.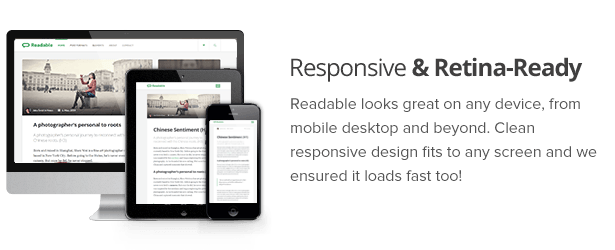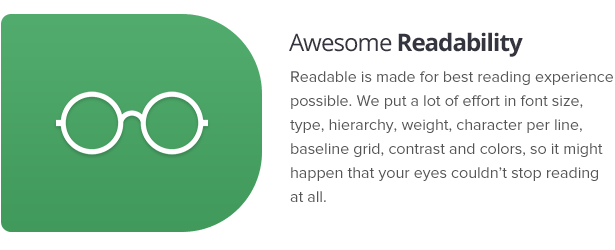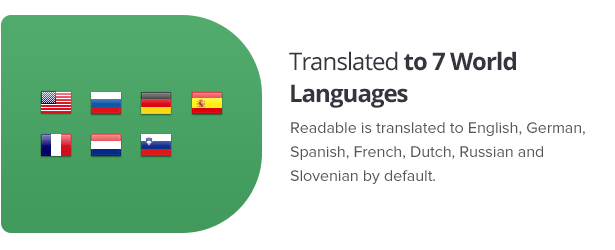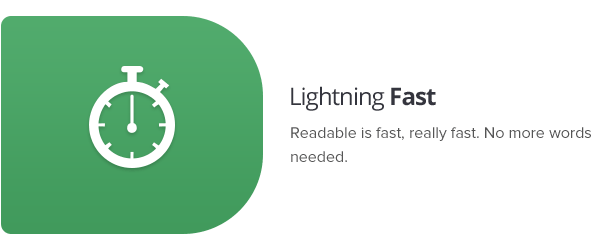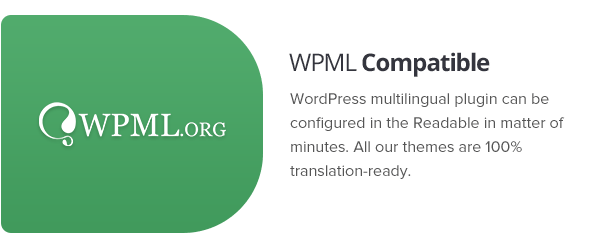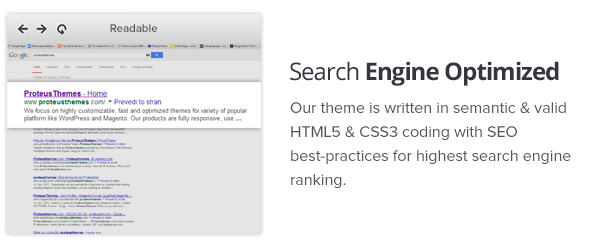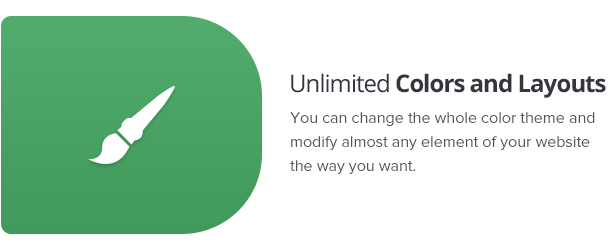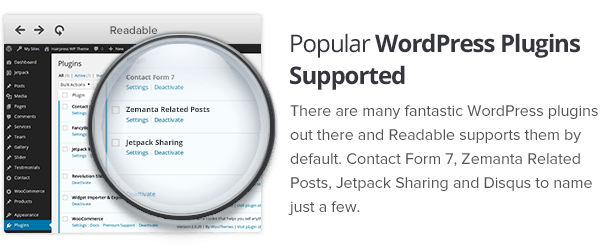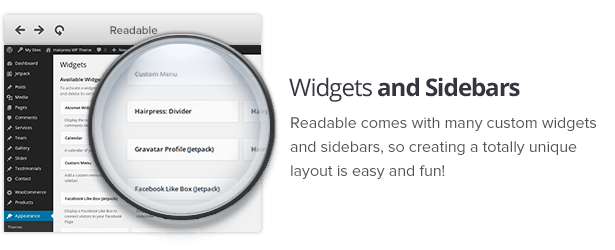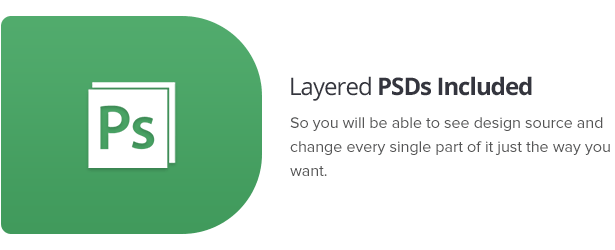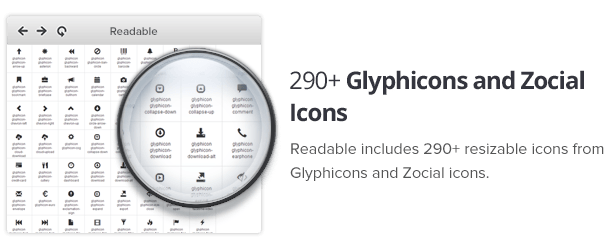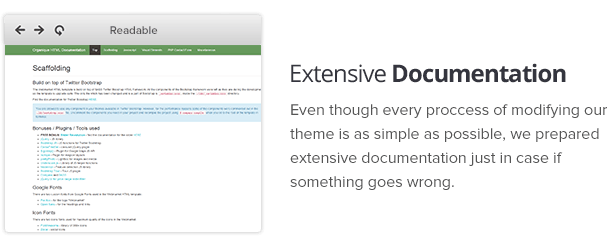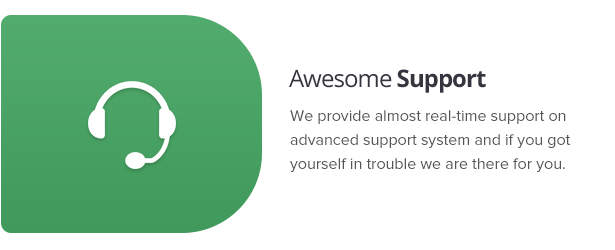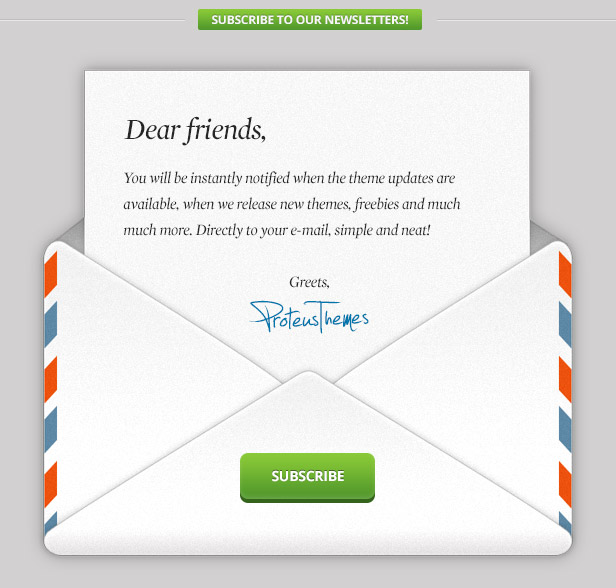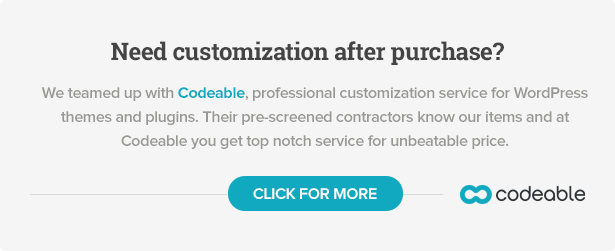 Unsere Kunden sagen
Great theme and supper support! Vielen Dank. 5*

Von ojanneh
Excellent theme with everything we need. Primoz and the team are AWESOME. Cannot fault their support, documentation or theme.

Von kerrij
Absolut Empfohlene Thema! A Kunden-support, beantwortet alle meine Fragen in rechtzeitige Maßnahme. Sehr empfehlenswert für Sonderanfertigungen!

Von noulou92
Hallo , Ich möchte nur sagen, Dank an Ihr team, ein sehr benutzerfreundliches Design, aber der großen Service-Post-Kauf ist erstklassig, glaube nicht, dass ich anderswo für zukünftige Themen und Inhalte werden suchen.

Nochmals vielen Dank
Visin Friseur, Gee Cross
Großes Thema, perfect for any salon. Client loves it. Very good documentation and easy to use and setup.

Von ypclarke
Absolut atemberaubend Thema, sehr zu empfehlen; 5* – mit Großzügigkeit der Hilfe wie kein anderer. Wirklich gut codiert, & würde gerne mehr von diesem Benutzer in naher Zukunft sehen – Unterstützung zu halten!!

Von
thenewlayout
Genießen Sie unser Thema? Wir wären froh, zu veröffentlichen, musst du zu anderen sagen. Schreiben Sie uns einfach eine Nachricht von Unser Profil.
Hauptmerkmale
Reagieren & Netzhaut-Ready
Readable looks great on any device, von mobilen Schreibtisch und darüber hinaus. Sauber responsive Design passt zu jedem Bildschirm und wir dafür gesorgt, dass es auch schnell geladen!
Translated to 7 Sprachen
Readable is translated to English, Deutsch, Spanisch, Französisch, Holländisch, Russian and Slovenian by default. This means you won't need to translate the front-end strings manually, we found professional translators for these languages and took care for that already. All you have to do is to install the localized version of the WordPress in your language and the front-end will be translated already!
Blitzschnell
Readable is fast, really fast. No more words needed.
Awesome Readability
Readable is made for best reading experience possible. We put a lot of effort in font size, Hierarchie, Gewicht, character per line, baseline grid, contrasts and colors, so it might happen that your eyes couldn't stop reading at all.
Suchmaschinen optimiert
Our theme is written in semantic & gültig HTML5 & CSS3 coding with SEO best-practices for highest search engine ranking.
Layered PSD-Dateien enthalten
So you will be able to see design source and change every single part of it just the way you want.
Unbegrenzte Farben und Layouts
You can change the whole color theme and modify almost any element of your website the way you want.
Beliebten WordPress-Plugins unterstützt
There are many fantastic WordPress plugins out there and Organique supports them by default. Kontakt-Formular 7, Page Builder and WooCommerce to name just a few.
290+ Glyphicons and Zocial Icons
Readable includes 290+ resizable icons from Glyphicons and Zocial icons.
Umfangreiche Dokumentation
Even though every process of modifying our theme is as simple as possible, we prepared extensive documentation just in case if something goes wrong.
Genial-Unterstützung
We provide almost real-time support on advanced support system and if you got yourself in trouble we are there for you.
Verwendeten Bilder
The following licensed images used for the demo page comes blurred with the Readable, because of the licenses:
All the other images are licensed as public domain.
Verwendeten Schriftarten
Kontakt / Unterstützung
Wir stehen für Fragen / Vorschläge / Hilfe an Support-Portal.
Changelog

v1.0.0 (2014-05-10)


@ first release



WordPress Themes und Plugins kostenlos:
Lesbar - Reinigen Sie minimale Medium Magazin Blog und Journal-WordPress-Theme wwww